DELICIOUS FLAVOR OF APPLE AND MANGO IN A DELICATE GEL
THE FRUIT CONTENT IS UP TO 80%!
WE DIDN'T ADD ANY GRAB OF SUGAR TO THIS FRUITTLE
SWEETENED WITH ERYTHRITOL
NO ASPARTAME!
PERFECT ADDITION TO PANCAKES, FIT DESSERTS AND BAKERY
FOR DIRECT CONSUMPTION AND BAKING
TASTE OF THE FORBIDDEN FRUIT!
PERFECT IN THE KITCHEN
ALLNUTRITION APPLE & MANGO IN JELLY are different fruits in gel, Frużelina, in which pieces of apple and mango fruit are immersed. APPLE & MANGO IN JELLY with its light consistency is a bit like jelly in which we dipped pieces of apple and mango fruit. Our frużeliny is made only of the highest quality fruit.
You can use Apple & Mango In Jelly in many different ways. As an addition to waffles and pancakes, ice cream, whipped cream, confectionery masses, dumplings, pasta, rice. Before processing, all fruits were fresh and carefully selected.
Apples are low-calorie fruits that support slimming treatments – one apple is only 55 calories. These fruits contain, among others vitamin C, fiber, potassium and iron. Not only are apples low in calories, fat and sodium, they also contain vitamins and minerals. The fiber contained in apples helps regulate cholesterol and blood sugar levels. It also lowers blood pressure and improves intestinal motility. Fiber also reduces the feeling of hunger. The pectin present in the apple binds water and thus prolongs the feeling of fullness.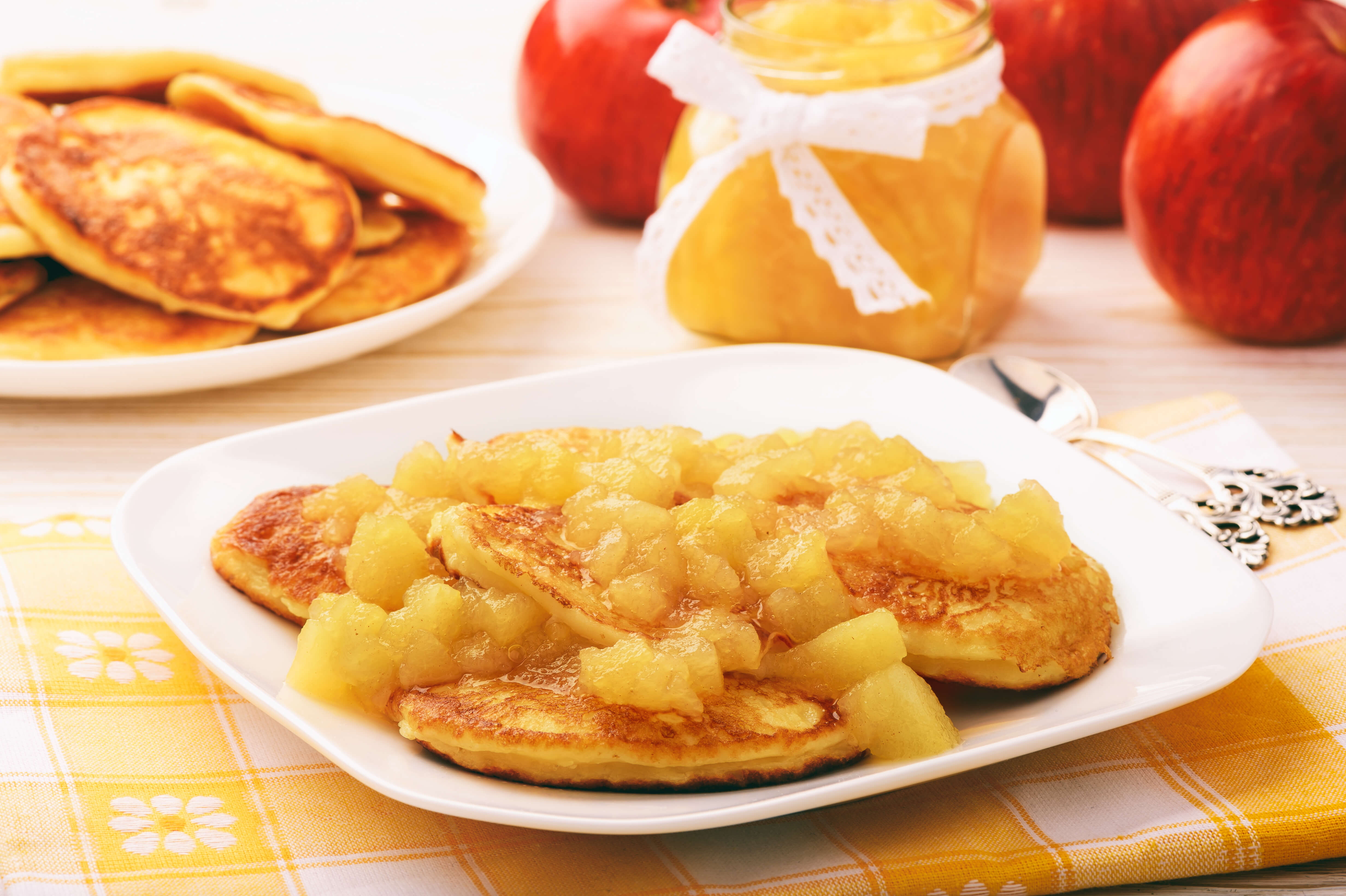 Apples have a low value on the glycemic index, so they are recommended for consumption by people suffering from diabetes or hyperglycaemia (not applicable to juice). They contain vitamin C to boost immunity, potassium and magnesium for a healthy nervous system. It supports cleansing and improves skin elasticity, improves the functioning of cells and is involved in the production of collagen. Apples have many benefits.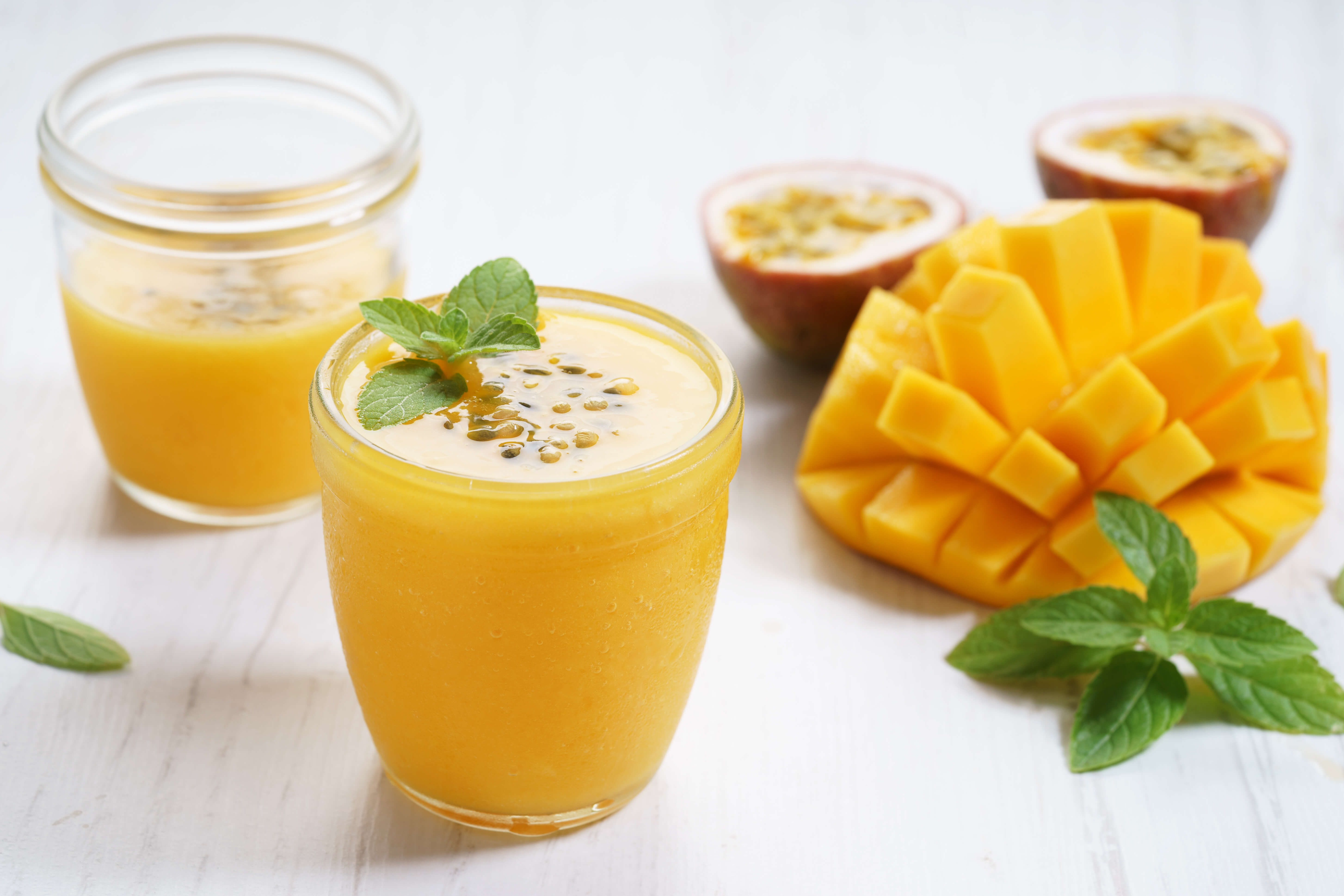 Mango is a good source of vitamins and minerals, as well as carbohydrates, giving us a solid boost of energy. The vitamin complex in mango includes vitamins C, A, E, K and some B vitamins. Valuable ingredients complement the antioxidants contained in it. It also supports health and has a positive effect on the appearance.